Services at All Saints
Worship during the Pandemic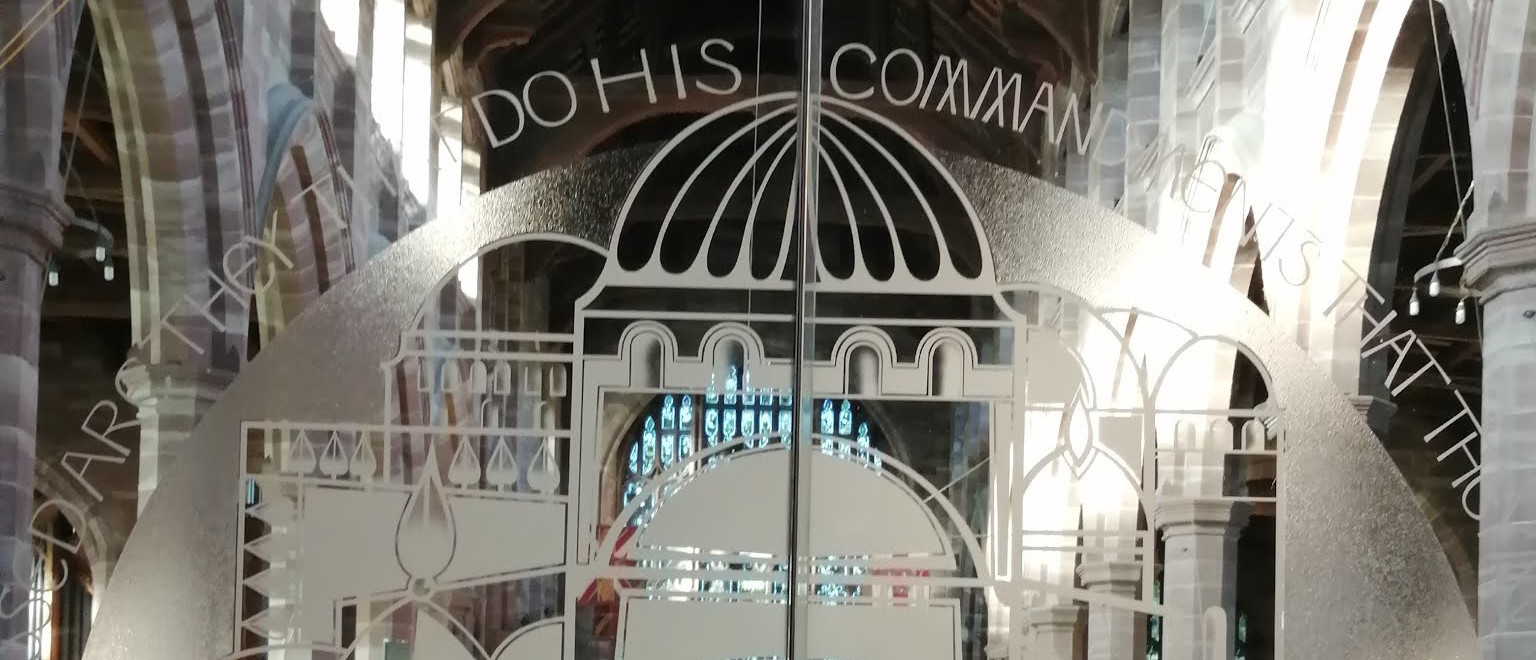 We have taken the sad and difficult decision to close our church for worship again given the continuing high levels of infections in East Herts. We will review this decision at the end of January.
We will continue to hold a Family Eucharist on Zoom at 10.00 am each Sunday. The link has been sent to all on our regular emailing list. If you are not on our list and would like to join us please email us.
On Tuesdays we hold a service of Morning Prayer on Zoom at 11.00. More information and the link are available on our worship webpage.
We will continue to provide materials for those who prefer to worship at home, either on-line or by using printed materials.
We have assembled a collection of links and locally created materials to help you worship and pray at home. There is also an archive of materials from previous weeks.
Sunday Services
Our regular pattern has three services each Sunday: a quiet celebration of Holy Communion at 8:00 am, using the Book of Common Prayer; our main morning service at 10:00 am using modern (CW) texts; and an evening service at 6:30 pm. Within that we have a monthly cycle embracing a variety of styles of worship as follows:
| | | | | | |
| --- | --- | --- | --- | --- | --- |
| | 1st Sunday | 2nd Sunday | 3rd Sunday | 4th Sunday | 5th Sunday |
| 8.00 a.m. | Holy Communion | Holy Communion | Holy Communion | Holy Communion | Holy Communion |
| 10.00 a.m. | All the Family Service | Parish Communion | Family Eucharist | Parish Communion | Parish Communion |
| 6.30 p.m. | Choral Communion | Be Still & Know | Choral Evensong | Choral Evensong | Varies see below |
This pattern changes slightly at special times of the year, such as Christmas and Easter. The Fifth Sunday evening service is usually Choral Evensong but may be a Service of Healing, a Praise Service or some other form. You can check which in our diary. Full details of all Sunday services, current and historic, are available in the detailed service lists.
Children
There is are activity bags for younger children in the meeting room at the back of church. On the First Sunday we all come to the Family Service at 10.00 a.m. which is a shorter service with special activities for children. Similarly the Family Eucharist on the Third Sunday is designed with children in mind.
We also run a monthly 'Messy Church' with arts and crafts activities for all the family followed by tea and a short act of worship in St John's Hall from 4:00 p.m. usually on the third Sunday of each month.
Weekday services
Holy Communion is celebrated on Thursdays at 11:00 am.
Special services
Every child who is born in the parish is entitled to be baptised at All Saints. If you want to know more about arranging a baptism or what happens during the service please click here
If you want to know more about arranging a funeral or what happens during the service please click here
If you want to know more about arranging a wedding or what happens during the service please click here