Eco Walks
What and Why?
The idea for eco-walks came in response to a presentation
by Andy Lester of A Rocha at the Hertford and Ware Deanery Synod meeting in February 2019.

We hold walks after the All the Family Service in each of the four seasons - January (Winter), April (Spring), July (Summer), and October (Autumn). Whilst these are Family-Friendly they are suitable for everyone. You are invited to join us on a short walk through our six acre churchyard.

The aim is to look closely at our environment, discovering the plants and trees, looking for insects and other creatures, watching for birds and focusing on how everything in nature is interconnected and needs to be safeguarded.
Who can come?
Everyone is welcome - the walk will begin around 11:10, after coffee and a chance to enjoy the craft activity. Families who are not in church for the service, are welcome to join us for the walk.
When?
We hope that we will be able to meet after the Family Service on Sunday, 2nd January 2022.
Love, Fiona
Future Dates
2022

2nd January

3rd April

3rd July

2nd October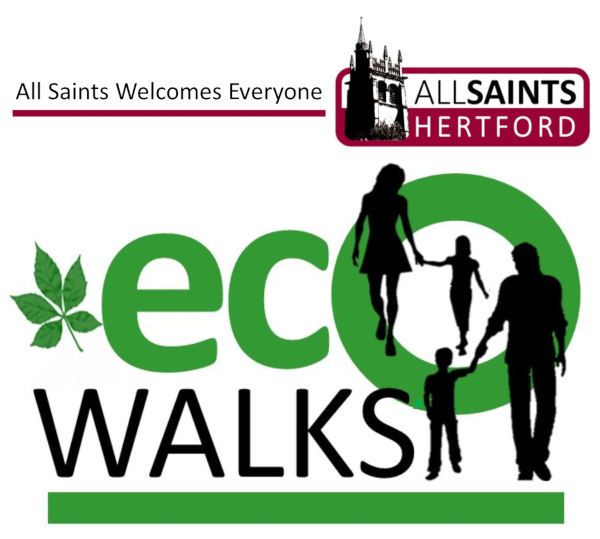 Further information
Notes from Deanery Synod Presentation 4th February 2019.
A Rocha website.
Swifts Article from our April 2019 magazine
July 2019 Information about out second eco walk - and more.
October 2019 Information about out third eco walk - and more.
St Albans Diocese Living Churchyards website.
Caring for God's acre website.
ARC Living Churchyards project
---
How to find us