Resources for Lent/Easter 2021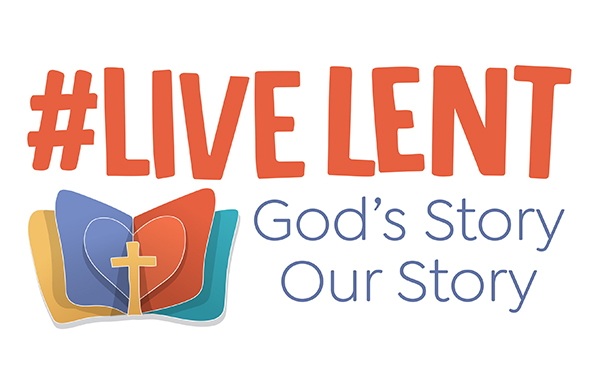 Welcome. In this very different and difficult year we still look forward to the Joy of our Lord's Resurrection at Easter.
To help with this we are offering a number of different ways that everyone can take part both in person and in their own time. We have also made our annual 'Count your Blessings' Lent Calendar available as a free download (all donations gratefuly received).
We have grouped the information below into four sections; firstly our plans for Loves in the Churchyard, secondly the (on-line) Church Services we run thirdly, materials for use at home and lastly, but not least, is also a set of activities for families.
We will be reviewing and revising these as more information is made available.
Love in the Churchyard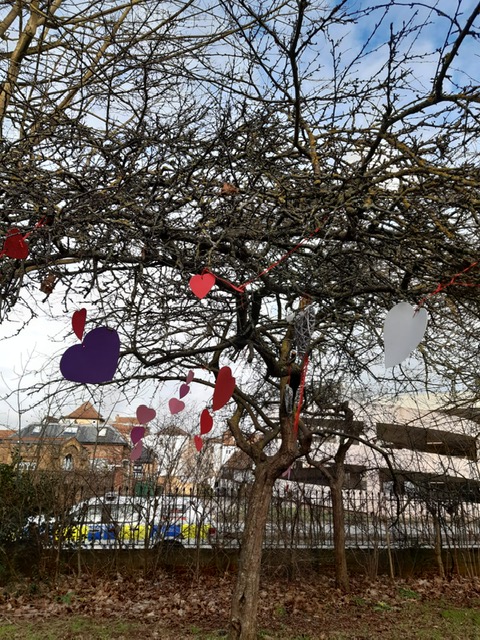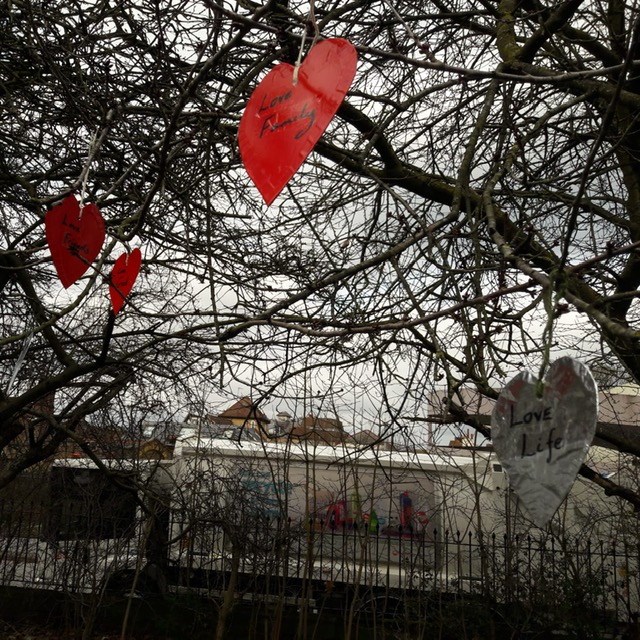 The church of All Saints, Hertford has adopted the theme of Love in Lent.
We are celebrating love in all its forms – Love of God, love of our neighbours, love of the planet and love of ourselves.
The church porch tells the story of Lent and Easter, the churchyard has a display of hearts of all shapes and sizes, a prayer garden as well as seventeen posters depicting the different themes.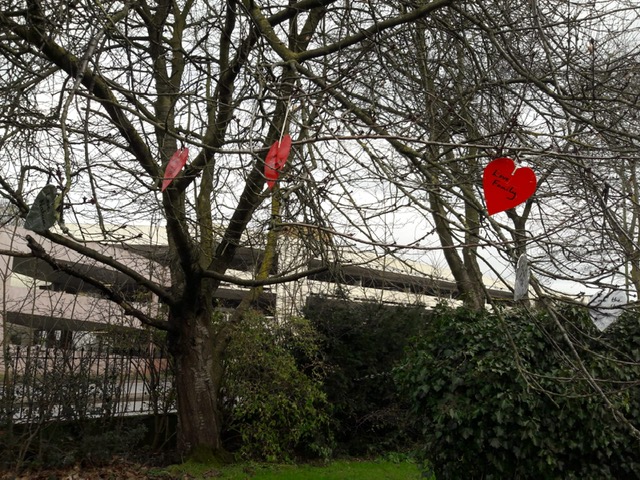 Life at the moment is very hard; people are enduring great loss and suffering, yet we also see everywhere the love that is being poured out by health professionals, teachers, keyworkers, within families and among strangers.
We invite all members of the community to join us by making and hanging hearts in the trees, and also, during permitted daily exercise, to enjoy walking round the churchyard, where snowdrops are blooming, and crocuses and daffodils are beginning to open up.
We are avoiding the area where our Advent Messy Church tree was as crocuses, planted in memory of loved ones, are just pushing through there. However, trees and shrubs in the rest of the churchyard are all available!
Do come and enjoy our six acres of space and see how many different birds and plants you can spot too.
Let's all join together to salute the power of love!
Please get in touch if you have any questions or suggestions.
In church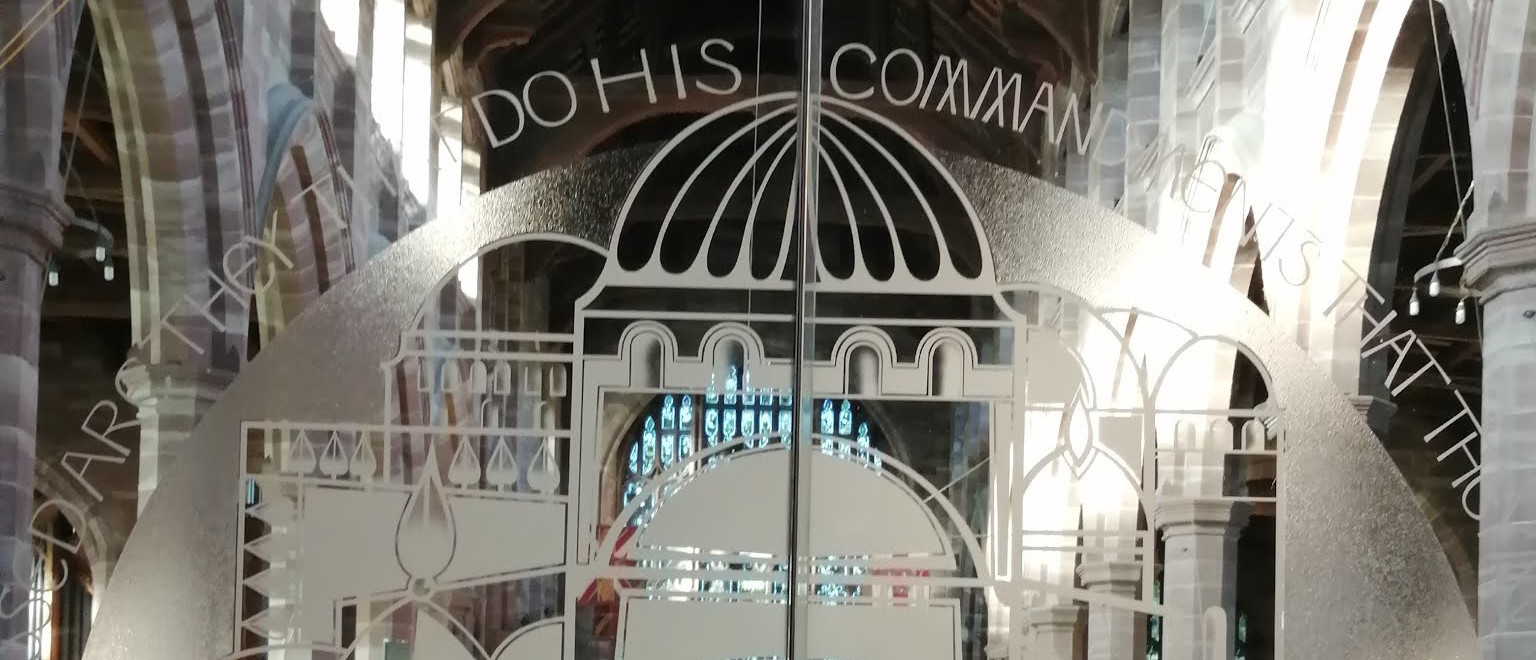 We have taken the sad and difficult decision to close our church for worship again given the continuing high levels of infections in East Herts. We will review this decision by the end of February.
We will continue to hold a Family Eucharist on Zoom at 10.00 am each Sunday. The link has been sent to all on our regular emailing list. If you are not on our list and would like to join us please email us.
On Tuesdays we hold a service of Morning Prayer on Zoom at 11.00. More information and the link are available on our worship webpage.
We will continue to provide materials for those who prefer to worship at home, either on-line or by using printed materials.
At Home
With All Saints
Lent Course
We invite you all to join us on a Lent course, based on the Archbishop of Canterbury's Lent book for 2021, Living His Story by Hannah Steele, available from Amazon in paperback and on kindle. To accompany this course, or as stand-alone reading through Lent there are daily reflections. These are published in a booklet, and also available as a a free app, via email, audio and through the Church of England's social media accounts.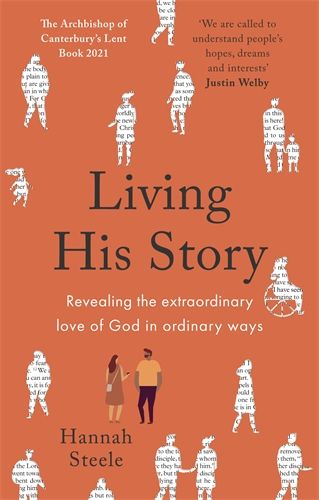 In Living His Story, Hannah Steele uncovers liberating and practical ways of sharing the gospel story afresh. With warmth and encouragement, she shows us how we can live Jesus' story in our own lives simply by being the people God made us and allowing people to be drawn to him through our natural gifts.
We will be meeting on Zoom to share our thoughts and discuss the week's readings each Tuesday evening at 7:30, for the six weeks of Lent, starting on February 23rd. Those who do not access Zoom and are using print resources may like to form a phone group to share their ideas. Please let Jo know if you intend to join the Zoom sessions, or if you would like to be put in touch with others who would like to form a phone group.
More Details
The full programme is available in a
seasonal resources
webpage.
BBC 4 with the Jesuits in Britain are also offering a Lent Course Knowing Jesus which some may wish to follow.
In these uncertain times, Ignatius reaches across the centuries and asks: What moves you? What brings you life? What do you want to give yourself to? What do you desire most deeply? What holds you when you suffer? With his help, you can begin to answer these questions.
This course will explore aspects of Ignatian spirituality and point listeners to 'Knowing Jesus', an online retreat being offered by the Ignatian Spirituality Centre in Glasgow. All details are in the link above.
For Families
The Diocese's Youth and Children team have produced an all age course Tell me a story:Lent. They have posted more resources on their webpage.

Families can join in with these activities from the Church of England for each day in Lent. These are also available via the free iOS and Android apps.

The Diocese of Oxford has created a resource page with many links to further material.

There a wide range of activities on the Hope Filled Family website, and a further 27 ideas at flamecreativekids.
Lent Calendar
This page
Families
How to find us