Concerts at All Saints
Regular Concerts
We run a weekly Wednesday lunch time series Soundbites (details below) ourselves. Our church is also used regularly for concerts by other organisations such as Hertford Choral Society, Hertford Symphony Orchestra and Hertfordshire Festival of Music
---
News Updates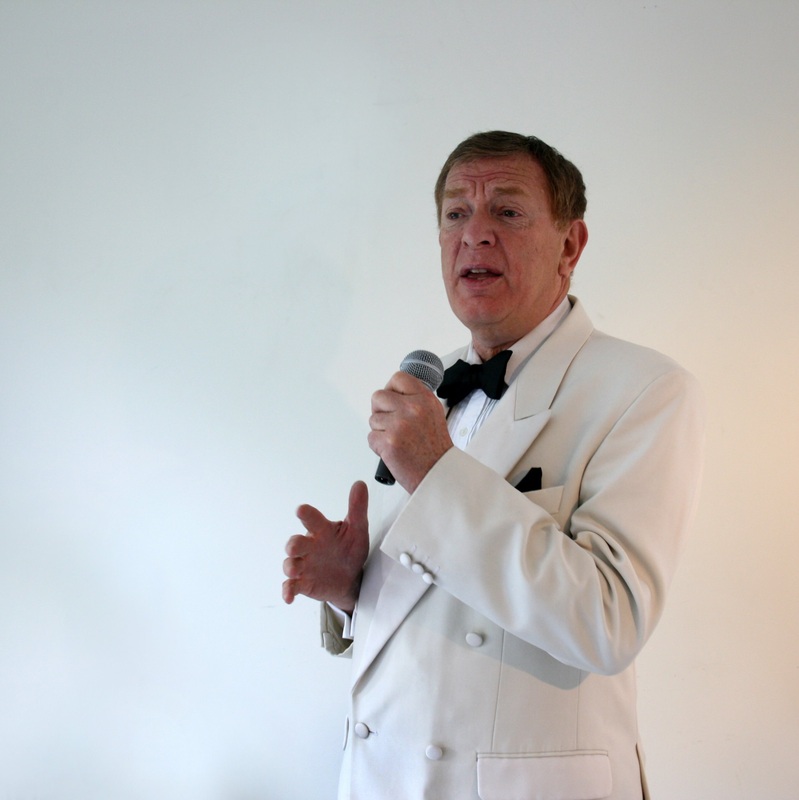 Summer Celebrationof the Big Band Sounds

Robert Habermann
Phoenix Jazz Orchestra

28th July 19.45
Award winning singer Robert Habermann returns with with the Phoenix Jazz Orchestra to sing original big band arrangements:
Girl From Ipanema
Lazy River
Lady Is A Tramp
Mack The Knife
Bad Bad Leroy Brown
and many other great hits.
Tickets on the door: £10, £5 children/students under 25. All proceeds in aid of All Saints' Church.
Pheonix Jazz orchestra
is a band of sixteen players whose repertoire is largely drawn from the American bands from the 1950s onwards. It has rehearsed in Hertford for 25 years, recently moving to a new rehearsal venue at St John's Hall. The band has undergone many changes of personnel but one recurring feature has been its collaborations with Robert Habermann. The band is delighted to be accompanying Robert again in a big band setting.
Robert Habermann
is known chiefly for his shows that explore the songs of the American shows and popular entertainers. His career as a singer was launched when he was voted Best International Performer 1994 by the prestigious Manhattan Association of Cabarets of New York, resulting in several major tours. He was the first major British singer to perform a concert to celebrate Frank Sinatra's 80th Birthday at London's Queen Elizabeth Hall in 1995. He performs throughout the UK and never misses an opportunity to sing with the Phoenix Jazz Orchestra.
---
Wednesday Lunchtime Concerts
Soundbites, as its name suggests, combines a selection of soups, rolls, sandwiches, cakes and hot drinks available from 12:00 with a short (35-45 mins), unticketed, admission free concert at 1:00 pm.
Due to the impact on our finances of the pandemic, and the healthy state of our Music Development Fund, proceeds will be used to support the work of the church for the next few months. Concert series dates normally match school term-times.
Summer Season 2022
May 4th

Julian Jacobson

Piano
Beethoven: Sonata Op 10 No. 2 in F major Sonata in F sharp major Op 78 Sonata in F minor Op 57 "Appassionata"
May 11th

Benjamin Carnell

David Silkoff

Cello
Piano
Beethoven, Schumann and Prokofiev
May 18th

Jonathan Lilley

Organ
Music by F.Jackson, Bairstow and Whitlock.
May 25th

Adrian Oldland

Piano
Music by Schubert and Schumann
June 1st

Magdalen Ho

Piano
Music by Bach and Schumann
June 8th

Mathilde Milwidsky

Huw Watkins

Violin
Piano
Mozart, Matthews, Zimmermann, Watkins, Bartók
June 15th

Music Students from Haileybury

June 22nd

Concentus VII

Louise Strickland

Belinda Paul

Dan Tidhar

Recorder
Bassoon
Harpsichord
Concentus VII perform small scale baroque works for wind instruments and continuo
June 29th

Golden Piano Trio

Schubert Trio in Eb Op 100
We look forward to welcoming you to one or more of these concerts