Concerts at All Saints
Regular Concerts
We run a weekly Wednesday lunch time series Soundbites (details below) ourselves. Our church is also used regularly for concerts by other organisations such as Hertford Choral Society, Hertford Symphony Orchestra and Hertfordshire Festival of Music
---
News Updates
Hertfordshire Festival of Music
Sunday 10th to Saturday 16th June 2018
Hertfordshire Festival of Music
HFoM 2018 is inspired by the way that music can reveal the imaginative hinterlands to our everyday experiences, a theme richly explored by our Principal Artist, Stephen Hough CBE.
The Festival includes four concerts in All Saints:
STEPHEN HOUGH: IN RECITAL (piano)
Sunday 10th 6:00 pm
Named by The Economist in 2009 as "one of twenty living polymaths", pianist Stephen Hough opens HFoM 2018 with his own take on the Festival theme as he plays Debussy, Schumann and Beethoven. This is a very rare opportunity to hear this outstanding virtuoso perform outside our major concert halls. Don't miss it!
THE PRINCE CONSORT: MUSIC OF STEPHEN HOUGH
Monday 11th 7:30 pm
With a programme devoted entirely to Stephen Hough's own compositions, Alisdair Hogarth directs a quartet of outstanding singers in this highly personal music of love, fantasy and death. Hough performs in Dappled Things, a piece inspired by the poetry of Gerard Manley Hopkins.
HERTS YOUNG MUSICIANS PERFORM
Saturday 16th 4.00 pm
Your chance to appreciate and encourage the next generation of Hertfordshire young musicians; this free event showcases chamber ensembles from the Mid Herts Hertfordshire Music Service.
FESTIVE FINALE TASMIN LITTLE: IN RECITAL
Saturday 16th 5:30 pm
Tasmin Little
Violin
John Lenehan
Piano
These celebrated artists make a welcome return to Hertford, having given the Festival's inaugural recital in 2016. In a programme that perfectly encapsulates HFoM's 2018 theme with the celebrated sonatas of Brahms and Debussy, alongside other favourite works of the violin repertoire, Delius' Léende, and Ravel's Tzigane, they also bring music that many may not have heard before - live or recorded - with Clara Schumann's Three Romances as well as the Romance and Invocation by American composer Amy Beach (1867-1944).
More information and on-line bookings can be found on the HFoM events webpage.
---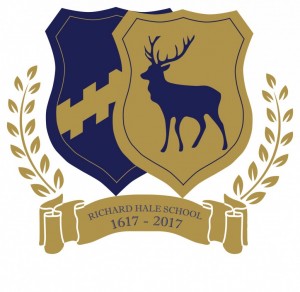 Richard Hale School
25th June 2018 19:00
Richard Hale School present their Summer Concert on Monday 25th June at 7.00 pm.
Karl Jenkins: The Armed Man
Faure: Libera Me
Mozart: Symphony 40 in g
works by Pärt, Goodall, Rutter and popular music showcases
with Special Guest Natasha Page - Soprano
Tickets: £8 or £5 http://www.richardhale.herts.sch.uk/music/ticket-purchase/ or 01992 583441
---
Soundbites, as its name suggests, combines a selection of soups, rolls, sandwiches, cakes and hot drinks available from 12:00 with a short (30-45 mins), admission free, concert at 1:00 pm. These concerts are run to contribute to the Music Development Fund, which supports our musical work with young people in the town. Concerts run during term-time.
Below are details of the first few concerts in our Summer 2018 season, which runs until July 4th. Further details will be posted here after Easter
Summer Season 2018
Apr 11th

Maite Aguirre

Piano
Apr 18th

Sara Stowe

Harpsichord
J.S.Bach, Handel, J.C.Bach & Arne
Apr 25th

Milena Simovic

Olga Sitkovetsky

Viola
Piano
Harold in Italy Berlioz
May 2nd

Simon Smith

Mark Fielding

Violin
Piano
'Kreutzer' Sonata Beethoven
May 9th
May 16th

Denise Alonso

Soprano
May 23rd

Marmara Piano Trio with Juan Drown Viola

May 30th

Wissam Boustany

Alex Szram

Flute
Piano
We look forward to welcoming you to one or more of these concerts