All the Family Service
This Service is held on the First Sunday of each month at 10:00 am.
Typically the service will include some lively hymns and songs, both well-established and modern (but tuneful!), a reading, a talk (often with illustrations), some prayers and an activity at the end. The choir will sing a short song and one or more of our young instrumentalists may play at the end.
Usually the service lasts about 40-45 minutes - but often children are still working at the various activiities after a further 20-30 minutes whilst Mums, Dads and the rest of the family enjoy a coffee and a chat.
Recent services have seen us making and launching rockets (outside!), navigating a space ship around the church, making Easter Nests and the Easter Garden, being entertained by puppets and a whole host of other activities.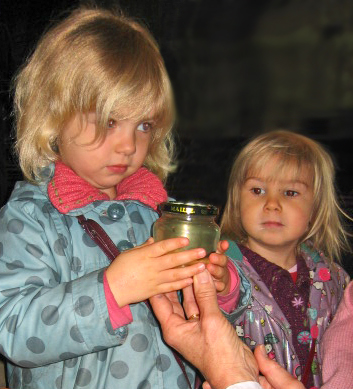 We also have an annual Creation/Pets Service - and yes, we have had a (pretty) well-behaved horse alongside the more usual rabbits, hamsters, guinea pigs, dogs, cats and itinerant tortoises!