Keeping everyone safe
We are open for worship and prayer both in church and on-line, all in accordance with the latest guidance from the Government and the Church of England.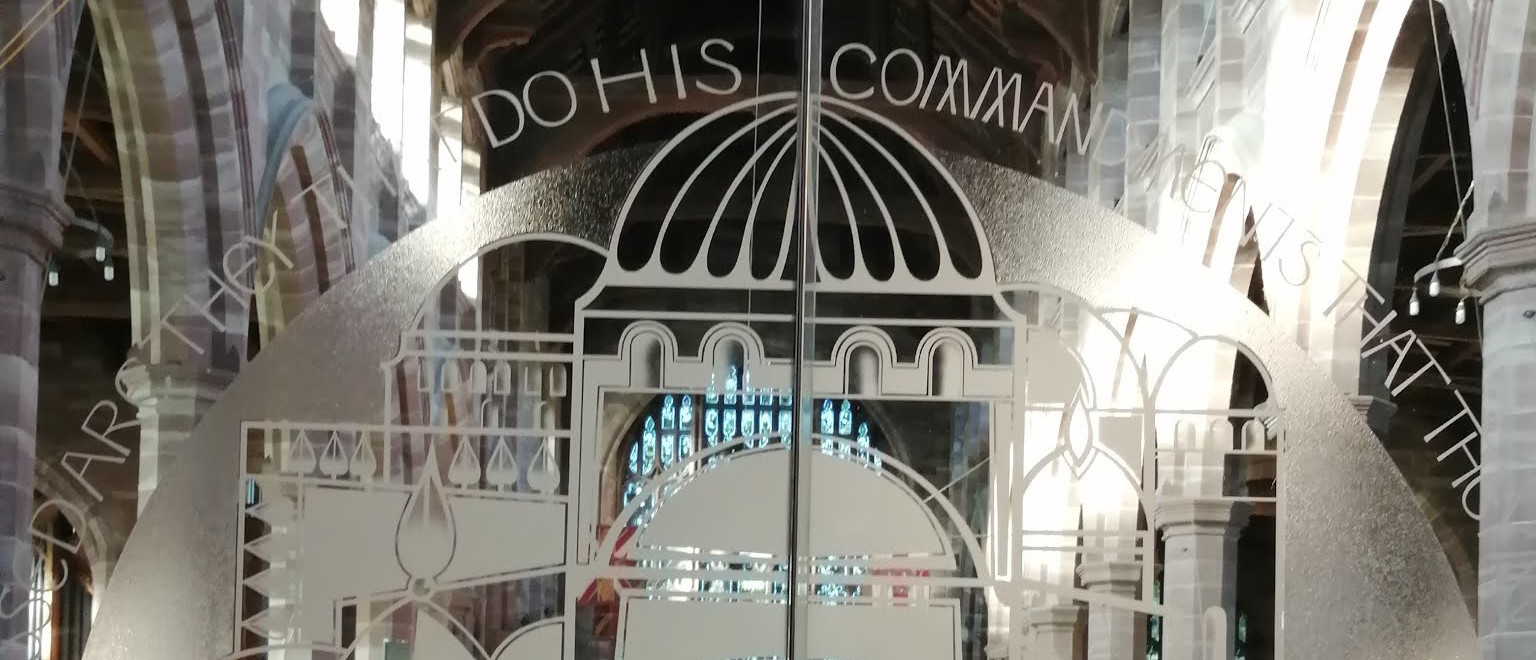 The church will be open for a Family Service on Sunday 1st August at 10.00 am with organ music and choir and the opportunity to sing a gentle hymn inside and a final one outside - weather permitting
We have all the risk assessments/mitigations in place and we continue to be mindful of our own and other people's safety. Further details here.
On Tuesdays we hold a service of Morning Prayer on Zoom at 11.00. More information and the link are available here.
We will continue to provide materials for those who prefer to worship at home, either on-line or by using printed materials.
Further details: 'Open' All Saints; and you can consult our full procedures and Risk Assessment in church and for outdoors.
How do I worship/pray?
In this 'interim' phase some of us are continuing to worship apart. But there are ways of being together, both for those with the Internet and those without.
Without the Internet
Each week we are producing a set of prayers, a short reflection and more that we can print out, along with the collects and readings and either deliver or post to you. If you would like us to do this, please please email us or call Rev Jo on 01992 584899 and she will put you in touch with the team.
With the Internet
We are posting a variety of local, diocesan and national resources on our website every week.
You will find these resources, and links to much more, in our worship page and our prayer page. .
There are links to many videos, ideas for prayer, hymns to sing-along with, sermons to consider, activities for children and more for them on our Messy Church FaceBook page.
We are also regularly updating our Social Media posts on FaceBook, Twitter and Instagram using the handle AllSaintsHertf .
Need a chat/some practical help?
The All Saints family would like to reach out to those who are isolated and could do with someone to talk to. We have a group of friends who would like to support all those who need it. If it would be helpful for you to have someone call you, or a friend, please
email
us or call Rev Jo on 01992 584899 and she will arrange for someone to get in touch.
For more information on keeping yourself safe please see UK Government guidance.
Useful links
Prayer for today
Read it or hear it here.
Services for Home Use
Want ideas for worship?
Want help to pray?
Can we pray for you?
Please e-mail your request to us.
Need a chat?
Please email us.
Do you need support?
Please email us.
How to look after your Mental Health.
Eastertide edition of our newsletter to read/share/print/distribute.
How to find us